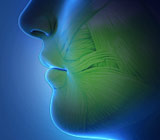 Oral cancer accounts for approximately 3% of cancers in men and 2% in women. That may not sound like a lot, but the disease often isn't detected until it has progressed to its later stages when it's harder to treat and the outlook for survival is significantly diminished.
The main areas where oral carcinomas (cancers) occur are:
the tongue (most common location, particularly the sides and underneath)
the lip (especially the lower one),
the oral cavity (the mouth), and
the pharynx (back of mouth and throat).
Risk Factors You Can't Control
Even if you can't change these risks, awareness helps raise your vigilance in order to catch potential problems early when treatment options and positive outcomes are greatest.
Heredity
Aging — More than 90% of all oral cancers occur in individuals over 40. However, the incidence among younger people has been on the uptick recently, perhaps related to lifestyle behaviors.
Race — African Americans have a higher incidence of oral cancer than Caucasians.
Risk Factors You Can Address
Smoking and chewing tobacco — Smokers are at five to nine times greater risk and snuff and tobacco chewers at about four times greater risk
Alcohol — Moderate to heavy drinkers are at three to nine times greater risk; the higher the alcohol content, the greater the risk
Chronic sun exposure — Often connected with lip cancers.
Viral infections — Namely the human papilloma virus "HPV 16," which has been linked to sexual transmission (oral sex) and cervical cancer in women.
One way you can address these risk factors is to have a diet rich in fruits/vegetables, which are high in antioxidants because they been found to have a protective effect against a variety of cancers, including oral.
As part of your routine oral hygiene, you should be closely monitoring any non-healing changes in your mouth (e.g., ulcers or sores, white or red patches on the tongue). And rest assured that as part of your regular check-ups, our office performs a comprehensive visual screening for signs of oral cancer.
If you would like more information about oral cancer prevention and detection, please contact us or schedule an appointment for a consultation. You can also learn more about this topic by reading the Dear Doctor magazine articles "Oral Cancer" and "Diet and Prevention of Oral Cancer."