Posts for: September, 2017
By New Horizons Dental
September 28, 2017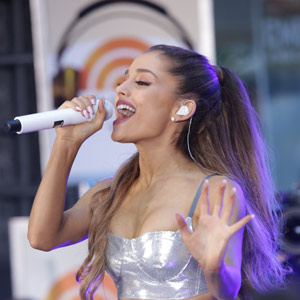 Via a recent Instagram post, pop diva Ariana Grande became the latest young celebrity to publicly acknowledge a dental milestone: having her wisdom teeth removed. The singer of hits such as "Break Free" and "Problem" posted an after-surgery picture of herself (wearing her signature cat-eye eyeliner), with a caption addressed to her teeth: "Peace out, final three wisdom teeth. It's been real."
With the post, Grande joined several other celebs (including Lily Allen, Paris Hilton and Emile Hirsch) who have shared their dental surgery experience with fans. Will "wisdom teeth removal" become a new trending topic on social media? We aren't sure — but we can explain a bit about the procedure, and why many younger adults may need it.
Technically called the "third molars," wisdom teeth usually begin to emerge from the gums between the ages of 17 and 25 — presumably, around the same time that a certain amount of wisdom emerges. Most people have four of these big molars, which are located all the way in the back of the mouth, on the left and right sides of the upper and lower jaws.
But when wisdom teeth begin to appear, there's often a problem: Many people don't have enough space in their jaws to accommodate them. When these molars lack sufficient space to fully erupt (emerge), they are said to be "impacted." Impacted teeth can cause a number of serious problems: These may include pain, an increased potential for bacterial infections, periodontal disease, and even the formation of cysts (pockets of infection below the gum line), which can eventually lead to tooth and bone loss.
In most cases, the best treatment for impacted wisdom teeth is extraction (removal) of the problem teeth. Wisdom tooth extraction is a routine, in-office procedure that is usually performed under local anesthesia or "conscious sedation," a type of anesthesia where the patient remains conscious (able to breathe normally and respond to stimuli), but is free from any pain or distress. Anti-anxiety medications may also be given, especially for those who are apprehensive about dental procedures.
So if you find you need your wisdom teeth extracted, don't be afraid to "Break Free" like Ariana Grande did; whether you post the results on social media is entirely up to you. If you would like more information about wisdom tooth extraction, please call our office to schedule a consultation. You can learn more in the Dear Doctor magazine articles "Wisdom Teeth" and "Removing Wisdom Teeth."
By New Horizons Dental
September 13, 2017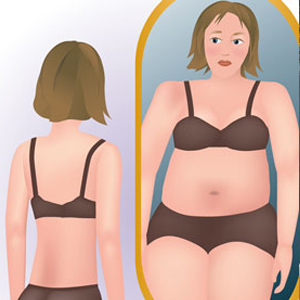 The mouth isn't an island unto itself — problems there may be indicative of deeper physical or emotional issues. Â The condition of a family member's teeth and gums, for example, could be signs of bulimia, an eating disorder.
Characterized by food binging and purging through self-induced vomiting, bulimia can also have a severe effect on the teeth. Regular inducement of vomiting introduces stomach acid into the mouth that can attack and soften the mineral content of tooth enamel. As a result, 90% of bulimics develop enamel erosion.
The erosion pattern often differs from that produced by other high acid causes like the over-consumption of sodas. Because the tongue instinctively covers the back of the bottom teeth during vomiting, they're often shielded from much of the acid wash. Bulimics are much more apt to exhibit heavier erosion on the upper front teeth, particularly on the tongue side and biting edges.
Bulimia and similar disorders produce other signs as well, like soft tissue ulceration or swollen salivary glands that exhibit puffiness of the face. The roof of the mouth, throat and back of the tongue may appear roughened from the use of fingers or objects to induce gagging.
Unlike sufferers of anorexia nervosa who tend to be negligent about their hygiene (which itself increases their risk of dental disease), bulimics have a heightened sensitivity to their appearance. This concern may prompt them to aggressively brush right after purging, which can cause more of the softened enamel to be removed.
Treating the dental consequences of bulimia requires a two-pronged approach. In the short term, we want to lessen the impact of stomach acid by discouraging the person from brushing immediately after purging — better to rinse with water and a little baking soda to buffer the acid and wait about an hour before brushing. We may also suggest a sodium fluoride mouth rinse to help strengthen and re-mineralize the enamel.
In the long-term, though, the disorder itself must be addressed through professional help. One good source is the National Eating Disorders website (nationaleatingdisorders.org). Besides information, the association also provides a toll-free helpline for referrals to professionals.
As with any eating disorder, bulimia can be trying for patients and their families. Addressing the issue gently but forthrightly will begin their journey toward the renewal of health, including their teeth and gums.
If you would like more information on the effect of eating disorders on dental health, please contact us or schedule an appointment for a consultation. You can also learn more about this topic by reading the Dear Doctor magazine article "Bulimia, Anorexia & Oral Health."