Posts for: October, 2017
By New Horizons Dental
October 28, 2017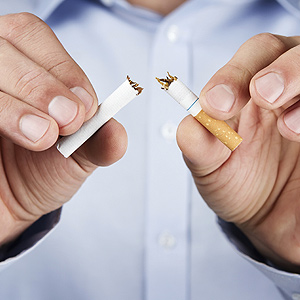 It's been widely established for decades that cigarette smoking contributes to cancer and heart disease. But did you know smoking will also increase your risk of tooth decay and periodontal (gum) disease, as well as nuisance problems like tooth staining, bad breath and diminished taste perception?
Its effects on your teeth and mouth are all the more reason to quit smoking. But deciding and following through are two different things: many smokers find it painfully difficult to quit due to their addiction to nicotine, tobacco's active ingredient.
But while difficult, it can be done. Here are 4 tips to help you follow through on your decision to quit smoking.
Change Your Response to Stress. Cigarette smoking is closely tied to the pleasure and reward areas of your brain. With its "hit" of nicotine, you sub-consciously identify smoking as a way to relieve the unpleasant feelings of stress. Instead, substitute other stress relievers when it occurs: going for a walk, talking to a friend or taking a few deep breaths. In time, this substitution will wear down the trigger response to stress you've developed with smoking.
Gradually Reduce Nicotine. You don't have to quit abruptly or "cold turkey": over the course of a few weeks, try switching to brands with decreasing levels of nicotine. Each week change to a brand with 0.2-0.4 milligrams less nicotine yield than the brand you were smoking the previous week. When you reach the lowest nicotine yield you can find, begin reducing the number of cigarettes you smoke each day. You can find a list of nicotine yields by brand at www.erowid.org/plants/tobacco/tobacco_nic.shtml.
Quitting Loves Company. While you're responsible for quitting, you may also benefit from the support of others. Usually eight to ten weeks of peer group sessions, a cessation support group provides instruction and ample structure with others engaged in the same struggle. You can usually locate one of these support groups by asking your healthcare provider.
Talk to Your Doctor or Dentist. Next to you or your family, no one wants you to quit more than we do! We can provide you information, treatment and encouragement as you take this big step toward improving your life and health.
If you would like more information on how to quit smoking, please contact us or schedule an appointment for a consultation. You can also learn more about this topic and more tips for quitting by reading the Dear Doctor magazine article "10 Tips to Help You Stop Smoking."
By New Horizons Dental
October 13, 2017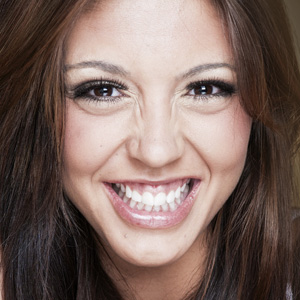 Your gums not only support and protect your teeth they also help present them in a visually attractive way. But some people's gums seem to stand out too much — what's commonly called a gummy smile — which diminishes their smile appeal. There's no precise definition, but as a rule of thumb we consider a smile too gummy if four or more millimeters (about an eighth of an inch) of the gums show.
Fortunately, there are some techniques to improve a gummy smile. Which technique is best for you, though, will depend on why the gums are prominent — and causes vary. For example, you could have a gummy smile because your teeth appear too short compared to your gums.
Permanent teeth normally erupt to about 10 mm of visible length. But less than that, say 8 mm, could skew the visible proportion of gums to teeth too much toward the gums. Teeth can also appear shorter due to accelerated wear caused by grinding habits. Another cause could be the amount of upper lip rise when you smile. The lip may rise too high in a condition called hypermobility. This could reveal too much of the gums when you smile.
It's important then to match the treatment to the cause. For example, we can enhance the appearance of shorter teeth through a surgical procedure known as crown lengthening. During this procedure a surgeon reshapes the gum tissues and underlying bone to expose more of the tooth's length.
For upper lip hypermobility, we can restrict movement with Botox, a drug that paralyzes tiny parts of the involved muscles. This approach, though, will wear off in a few months — a more permanent solution is surgery to reposition the muscle attachments so as to prevent excessive movement.
If you're concerned about a gummy smile, see us for a full examination and consultation. Once we know the reason why, we can offer a solution that will make your smile more attractive.
If you would like more information on enhancing the appearance of your gums, please contact us or schedule an appointment for a consultation. You can also learn more about this topic by reading the Dear Doctor magazine article "Gummy Smiles."