Posts for: January, 2019
By New Horizons Dental
January 17, 2019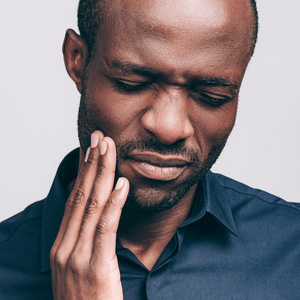 Chronic jaw pain and limited jaw mobility are two common symptoms of a group of conditions known as temporomandibular joint disorders (TMJD or TMD). Several effective treatments have developed over the years, despite the fact that the underlying causes for TMD remain an elusive quarry for medical researchers.
But we may now have a promising new lead in understanding TMD: a possible link between it and other systemic inflammatory diseases. In recent study researchers interviewed over 1,500 people with TMD about various aspects of their lives. Nearly two-thirds reported at least three or more other inflammatory health conditions like fibromyalgia, chronic headaches or rheumatoid arthritis.
These statistics suggest a relationship between TMD and these other conditions. Further exploration of these possible links could result not only in a greater understanding of TMD but better treatment strategies for it and the other related conditions.
In the meantime, though, what can you do if you're currently dealing with TMD?
As of now the approaches with the best results continue to be conservative, non-invasive techniques we've used for several years. Thermal therapies like hot or cold compresses to the jaw area, for example, are quite effective in providing pain relief, and muscle relaxant drugs have proven beneficial for improving jaw mobility.
More radical approaches like jaw surgery have also come into prominence. But there's a caveat here: a significant number of people find their conditions don't improve or may even worsen. In the study previously mentioned, only 38% of respondents who had undergone jaw surgery saw any range of improvement (from slight to significant); by contrast, 28% indicated no change in symptoms and 46% said they were worse off.
It's important, then, that you thoroughly discuss your condition with your dentist, verifying first that you have TMD.  Together you can develop a treatment plan to relieve pain and restore jaw function. If your dentist or surgeon suggests surgery, consider seeking a second opinion before choosing this more radical approach.
Hopefully, further research into the causes and relationships of TMD with other health conditions will yield still better treatments. In the meantime, you may still find relief and improve your quality of life with the proven techniques available now.
If you would like more information on treatments for chronic jaw pain, please contact us or schedule an appointment for a consultation. You can also learn more about this topic by reading the Dear Doctor magazine article "Chronic Jaw Pain and Associated Conditions."
By New Horizons Dental
January 07, 2019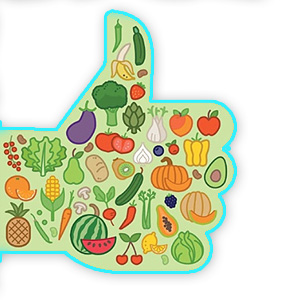 In the quest for the ideal diet, people often stress over one particular food group: carbohydrates. And for good reason—some carbohydrates have been linked to chronic inflammation, a contributing factor in many diseases. One such condition in particular, periodontal (gum) disease, could permanently damage your dental health.
But before you throw all the carbs out of your diet, let's take a closer look at them. Not all carbs are the same or contribute to inflammation to the same degree.
Carbohydrates are organic compounds existing in living tissues. In foods, the most prevalent of these are sugars and starches that break down during digestion into the simple sugar glucose, which the cells in an organism use for energy.
But not all carb-based foods digest at the same rate, measured along a scale called the glycemic index. High glycemic foods like sugar, baked goods or potatoes digest quickly and can rapidly increase the glucose levels in the blood (blood sugar). This sudden glucose spike then triggers an insulin surge from the pancreas to restore the level to normal. This process in turn can cause inflammation.
On the other end of the glycemic index are complex or unrefined carbohydrates that digest much more slowly, and don't quickly elevate blood sugar like simple carbs. In fact, nutritional studies consistently show carbohydrates in most vegetables, greens, beans or whole grains may actually decrease inflammation.
Inflammation is also a primary factor in gum disease, caused by a bacterial infection in the gums. Chronic inflammation damages the gums' attachment with the teeth and can contribute to eventual tooth loss. And if your body already has an overactive inflammatory response due to your diet, you could be even more susceptible to gum disease.
A change in your diet in relation to carbs could help reduce this risk. Eat less sugar, white flour, rice and potatoes and more complex carbs like fresh vegetables and fruits. For even more protection include foods rich in Omega-3 fatty acids (like certain fish and nuts) and less Omega 6 foods (fried food or pastries, or chips, for example). And don't forget your antioxidants, vitamins and minerals.
Eating fewer simple carbs and more complex carbs will help reduce inflammation in the body. And that's a good thing for your gums.
If you would like more information on how diet affects dental health, please contact us or schedule an appointment for a consultation. You can also learn more about this topic by reading the Dear Doctor magazine article "Carbohydrates Linked to Gum Disease."