Posts for: March, 2019
By New Horizons Dental
March 18, 2019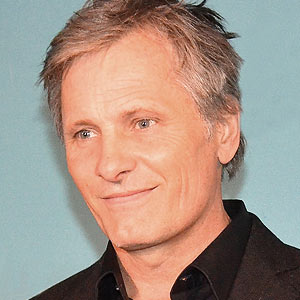 The Golden Globes ceremony is a night when Hollywood stars shine their brightest. At the recent red-carpet event, leading man Viggo Mortensen had plenty to smile about: Green Book, the movie in which he co-starred, picked up the award for Best Motion Picture—Musical or Comedy. But fans looking at the veteran actor's big smile today might not realize that it once looked very different. A few years ago, an accident during the filming of The Two Towers took a major chip out of Mortensen's front tooth!
That might be OK for some movies (think The Hangover or Dumb and Dumber)—but it's not so great for everyday life. Fortunately, Mortensen visited a dentist promptly, and now his smile is picture-perfect. How was that accomplished? He didn't say…but generally, the best treatment for a chipped tooth depends on how much of the tooth's structure is missing.
If the tooth has only a small chip or crack, it's often possible to restore it via cosmetic bonding. This procedure can be done right in the dental office, frequently in a single visit. Here's how it works: First the tooth is cleaned and prepared, and then a tooth-colored resin is applied to the area being restored. After it is cured (hardened) with a special light, additional layers may be applied to build up the missing structure. When properly cared for, a tooth restored this way can look good for several years.
For a longer-lasting restoration, veneers may be recommended. These are wafer-thin shells made of durable material (most often porcelain) that cover the front (visible) surfaces of teeth. Strong and lifelike, veneers can match the exact color of your natural teeth—or give you the bright, high-wattage smile you've always wanted. No wonder they're so popular in Hollywood! Because veneers are custom-made for you, getting them may require several office visits.
If a chip or crack extends to the inner pulp of the tooth, a root canal procedure will be needed to keep the tooth from becoming infected—a situation that could have serious consequences. But you shouldn't fear a root canal! The procedure generally causes no more discomfort than filling a cavity (though it takes a little longer), and it can help save teeth that would otherwise be lost. After a root canal, a crown (cap) is generally needed to restore the visible part of the tooth.
When a damaged tooth can't be restored, it needs to be extracted (removed) and replaced. Today's best option for tooth replacement is a dental implant—a small, screw-shaped post inserted into the bone of your jaw that anchors a lifelike, fully functional crown. Implants require very little special care and can look great for many years, making them a top choice for tooth replacement
If you have questions about chipped or damaged teeth, please contact our office or schedule a consultation. You can read more in the Dear Doctor magazine articles "Artistic Repair Of Front Teeth With Composite Resin" and "Porcelain Veneers."
By New Horizons Dental
March 08, 2019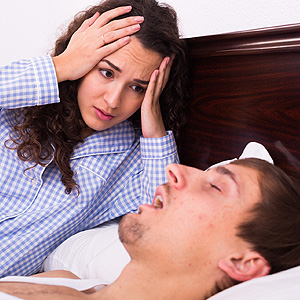 If your sleeping partner snores, it could be more than an annoyance: it could be a sign of sleep apnea. This occurs when air flow into the lungs becomes obstructed in the throat for a few seconds during sleep. The obstruction can take many forms, but a common one arises from the tongue relaxing against the back of the throat, producing snoring sounds as air attempts to pass through this restricted area.
Sleep apnea can cause severe problems: lower daily energy levels and mood from poor sleep; lower oxygen saturation that could affect brain function; and increased risk for cardiovascular disease. So, if you're awakened by your partner's snoring (or they're complaining about yours!), it's important to have it checked and treated.
This begins with a visit to us for a complete oral examination. Like many dentists, we're well trained in the anatomy and structures of the mouth, as well as the causes and treatment of sleep apnea. We'll examine your mouth, take into account any possible symptoms you're experiencing and, if your suspicions are correct, refer you to a sleep physician to diagnose if you have sleep apnea.
Treatment will depend on its cause and severity. An oral appliance worn during sleep is the recommended first treatment for mild to moderate sleep apnea that involves the tongue as an obstruction. We develop a custom appliance that helps move your tongue away from the back of the throat, reducing both apnea and snoring sounds. For more advanced sleep apnea you could benefit from a Continuous Positive Airway Pressure (CPAP) machine. This device generates continuous air pressure through a mask worn while sleeping that helps keep the airway open.
Of course, there are other causes for obstruction, some of which may require surgical intervention to relieve the problem. Abnormally large tonsils, adenoids or excessive soft tissue can all restrict air flow. Surgically removing or altering these structures could help reduce airway restriction.
Whatever type or degree of sleep apnea you or your partner may have, there are solutions. The right treatment will not only improve overall health, it will help both of you get a better night's sleep.
If you would like more information on sleep apnea and how to treat it, please contact us or schedule an appointment for a consultation. You can also learn more about this topic by reading the Dear Doctor magazine article "If You Snore, You Must Read More!"