Posts for: April, 2019
By New Horizons Dental
April 17, 2019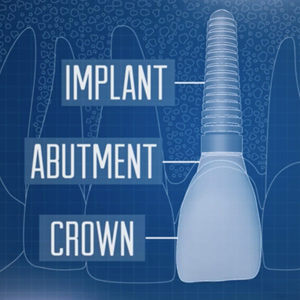 With their durability, versatility and life-likeness, there's no doubt dental implants have revolutionized teeth replacement. If you're considering dental implants, however, there are some issues that could impact how and when you receive implants, or if you should consider another type of restoration.
Cost. Dental implants are initially more expensive than other tooth restorations, especially for multiple tooth replacement. However, be sure you consider the projected cost over the long-term, not just installation costs. Because of their durability, implants can last decades with little maintenance cost. In the long run, you may actually pay more for dental care with other types of restorations.
Bone health. Dental implants depend on a certain amount of bone to properly situate them for the best crown placement. If you've experienced extensive bone loss, however, there may not be enough to support the implant. This can often be overcome with grafting — immediately after extraction, at the time of implantation or a few months before implantation — to encourage bone growth. In some cases, though, bone loss may be so extensive you may need to consider an alternative restoration.
Gum Health. While implants themselves are impervious to infection, they're supported by gum and bone tissues that can be affected. Infected tissues around an implant could eventually detach and lead to implant failure. If you have periodontal (gum) disease, we must first bring it under control and render your gums infection-free before installing implants. It's also important to maintain effective oral hygiene and regular dental cleanings and checkups for optimum implant health.
Complications from osteoporosis. People with osteoporosis — in which the bones lose bone density and are more prone to fracture — are often treated with drugs known as bisphosphonates. In less than 1% of cases of long-term use, a patient may develop osteonecrosis in which the bone in the jaw may lose its vitality and die. As with bone loss, this condition could make implant placement difficult or impractical. Most dentists recommend stopping treatment of bisphosphonates for about three months before implant surgery.
If you have any of these issues or other complications with your oral health, be sure to discuss those with us before considering dental implants. With proper planning and care, most of these difficulties can be overcome for a successful outcome.
If you would like more information on pre-existing conditions that may affect implants, please contact us or schedule an appointment for a consultation. You can also learn more about this topic by reading the Dear Doctor magazine articles "Osteoporosis & Dental Implants" and "Infections around Implants."
By New Horizons Dental
April 07, 2019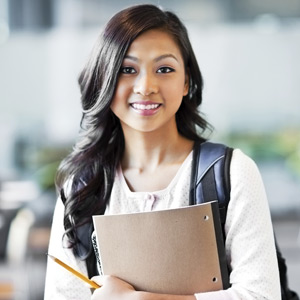 Many recent high school graduates will soon begin their first year in college, and for many it will be their first time living away from home. But with the excitement of new freedom, there's also the opportunity to make poor choices that could impact long-term health, especially teeth and gums.
Here, then, are 5 tips for keeping your teeth and gums healthy during the college years.
Watch what you eat and drink. At any stage of life, a nutritious, balanced diet low in sugar and high in fiber is vital to a healthy mouth. Snack moderately on fresh fruit, nuts or dairy foods, not sugary, processed products. Be sure also to drink plenty of water for hydration, not sodas or sports drinks whose high acid content can soften enamel and open the door to tooth decay.
Don't abuse alcohol or use tobacco. Consuming too much alcohol can do more than leave you momentarily impaired — it can cause dry mouth, which contributes to tooth decay and increases your risk of oral cancer. Any form of tobacco can raise your risk for disease, especially oral cancer; high levels of nicotine may also inhibit your gum's ability to fight infection, which increases your risk of periodontal (gum) disease.
Avoid oral piercings. Those tiny pieces of hardware attached to lips, tongue, gums or even through teeth may be all the rage, but they're a recipe for immediate and future mouth problems. Oral piercings can lead to chipped teeth, gum recession and a higher chance of dental disease.
Practice safe sex. Certain sexual behaviors can raise your risk of contracting human papilloma virus (HPV16) that in turn increases your risk of oral cancer. You can also develop genital herpes in the mouth, which although manageable won't go away.
Keep up your oral hygiene care. Taking care of your teeth and gums is a permanent, daily concern. Whatever your college schedule, be sure you're brushing once or twice a day and flossing once. And don't forget to visit us at least twice a year for a thorough cleaning (to get plaque you can't reach with daily hygiene) and a checkup to keep dental disease under control.
If you would like more information on oral health care for young adults, please contact us or schedule an appointment for a consultation.