Posts for: May, 2019
By New Horizons Dental
May 17, 2019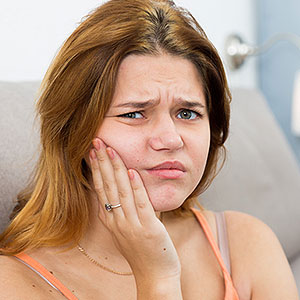 Losing a tooth can be traumatic, but a dental implant can dramatically turn that experience around. Providing functionality, life-like appearance and durability, implants stand out as the premier restoration for lost teeth.
For adults, that is. An older child or teenager with a missing tooth may need to wait a few more years for an implant. The reason: jaw development. A person's jaws, particular the upper jaw, continue to grow with most growth completed by early adulthood. Natural teeth with their periodontal attachments develop right alongside the jaw.
But because an implant attaches directly to the jawbone, its position is fixed: it won't change as the jaw grows and may gradually appear to sink below the gum line. That's why we wait to place an implant until most of jaw maturity has occurred after full jaw maturity. For females, we try to wait until 20 years of age and for males, usually 21 years of age. These are guidelines as some people mature faster and some slower, so a discussion with your dentist or surgeon is necessary to make an educated decision.
While we wait, we can install a temporary replacement for a child's or teenager's lost tooth, usually a partial denture or fixed modified ("Maryland") bridge. The latter affixes a prosthetic (false) tooth in the missing tooth space by attaching it to the back of natural teeth on either side with bonded dental material. It differs from a traditional bridge in that these supporting teeth aren't permanently altered and crowned to support the bridge.
During the time before implants we should understand that the area where the implant will be placed will undergo some bone deterioration, a common consequence of missing teeth. Forces generated as we chew travel through the teeth to stimulate renewing bone growth all along the jawbone. But with a lost tooth the chewing stimulation ceases at that part of the bone, slowing the growth rate and leading to gradual bone loss.
Fortunately, the titanium posts of dental implants stimulate bone growth as bone cells naturally grow and adhere to their surfaces. Before then, though, if the bone volume is diminished, we may need to graft bone material to stimulate bone growth that will enlarge the jaw bone enough for an implant to be placed.
It usually isn't a question of "if" but "when" we can provide your child with an implant for their missing tooth. In the meantime, we can prepare for that day with a temporary restoration.
If you would like more information on dental restorations for teenagers, please contact us or schedule an appointment for a consultation. You can also learn more about this topic by reading the Dear Doctor magazine article "Dental Implants for Teenagers."
By New Horizons Dental
May 07, 2019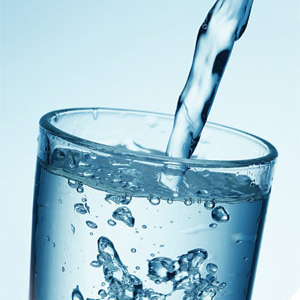 Fluoride is a critical weapon in the war against tooth decay. But this natural chemical proven to strengthen tooth enamel has also aroused suspicion over the years that it might cause health problems.
These suspicions have led to rigorous testing of fluoride's safety. And the verdict from decades of research? We've found only one verifiable side effect, a condition called enamel fluorosis. Caused by too much fluoride present in the body, enamel fluorosis produces white streaks and patches on teeth, and can develop into darker staining and pitting in extreme cases. But other than having an unattractive appearance, the teeth remain sound and healthy.
Fortunately, you can reduce the risk of fluorosis by limiting fluoride exposure to within recommended limits. Fluoride can show up in processed foods and other substances, but the two sources you should focus on most are oral hygiene products and fluoridated drinking water.
Dentists highly recommend using toothpaste with fluoride to fight tooth decay. But be careful how much your family uses, especially younger members. An infant only needs a slight smear of toothpaste on their brush for effective hygiene. At around age 2, you can increase the amount to about the size of a vegetable pea.
As to drinking water, most utilities add fluoride to their supply. If yours does, you can find out how much they add by calling them or visiting cdc.gov ("My Water's Fluoride"), where you can also learn more about recommended levels of fluoridation. If you think it's excessive, you can switch to water labeled "de-ionized," "purified," "demineralized," or "distilled," which contain little to no added fluoride.
Even if your fluoridated water is within recommended levels, you may wish to take extra precautions for infants nursing with formula. If possible, use "ready-to-feed" formula, which usually contains very low amounts of fluoride if any. If you're using the powdered form, use only water with the aforementioned labeling for mixing.
Before making any drastic changes that might affect your family's fluoride intake, consult with your dentist first. And be sure you're keeping up regular dental visits—your dentist may be able to detect any early signs of fluorosis before it becomes a bigger problem.
If you would like more information on maintaining the proper fluoride balance with your family, please contact us or schedule an appointment for a consultation. You can also learn more about this topic by reading the Dear Doctor magazine article "Tooth Development and Infant Formula."