Posts for: September, 2019
By New Horizons Dental
September 14, 2019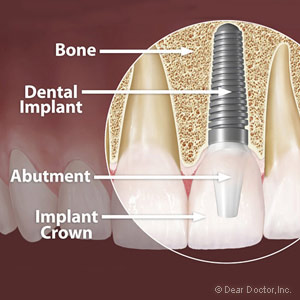 You're considering dental implants and you've done your homework: you know they're considered the best tooth replacements available prized for durability and life-likeness. But you do have one concern — you have a metal allergy and you're not sure how your body will react to the implant's titanium and other trace metals.
An allergy is the body's defensive response against any substance (living or non-living) perceived as a threat. Allergic reactions can range from a mild rash to rare instances of death due to multiple organ system shutdowns.
A person can become allergic to anything, including metals. An estimated 17% of women and 3% of men are allergic to nickel, while 1-3% of the general population to cobalt and chromium. While most allergic reactions occur in contact with consumer products (like jewelry) or metal-based manufacturing, some occur with metal medical devices or prosthetics, including certain cardiac stents and hip or knee replacements.
There are also rare cases of swelling or rashes in reaction to metal fillings, commonly known as dental amalgam. A mix of metals — mainly mercury with traces of silver, copper and tin — dental amalgam has been used for decades with the vast majority of patients experiencing no reactions. Further, amalgam has steadily declined in use in recent years as tooth-colored composite resins have become more popular.
Which brings us to dental implants: the vast majority are made of titanium alloy. Titanium is preferred in implants not only because it's biocompatible (it "gets along" well with the body's immune system), but also because it's osteophilic, having an affinity with living bone tissue that encourages bone growth around and attached to the titanium. Both of these qualities make titanium a rare trigger for allergies even for people with a known metal allergy.
Still, implant allergic reactions do occur, although in only 0.6% of all cases, or six out of a thousand patients. The best course, then, is to let us know about any metal allergies you may have (or other systemic conditions, for that matter) during our initial consultation for implants. Along with that and other information, we'll be better able to advise you on whether implants are right for you.
If you would like more information on the effects of metal allergies on dental implants, please contact us or schedule an appointment for a consultation. You can also learn more about this topic by reading the Dear Doctor magazine article "Metal Allergies to Dental Implants."
By New Horizons Dental
September 04, 2019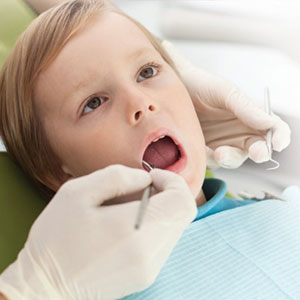 Although techniques and materials have changed, dentists still follow basic principles for treating tooth decay that date from the late 19th Century. And for good reason: They work. These principles first developed by Dr. G.V. Black—the "father of modern dentistry"—are widely credited with saving millions of teeth over the last century.
One of the most important of these treatment protocols is something known as "extension for prevention." In basic terms, it means a dentist removes not only decayed tooth structure but also healthy structure vulnerable to decay. But although effective in saving teeth, practicing this principle can result in loss of otherwise healthy tissue, which can weaken the tooth.
But with new advances in dentistry, decay treatment is getting an overhaul. While Dr. Black's time-tested protocols remain foundational, dentists are finding new ways to preserve more of the tooth structure in a concept known as minimally invasive dentistry (MID).
Better diagnostic tools. Because tooth decay can ultimately infect and damage the tooth's interior, roots and supporting bone, the best way to preserve more of the tooth structure is to treat it as early as possible. Now, new diagnostic tools like digital x-rays, microscopic magnification and optical scanning are helping dentists detect and treat decay earlier, thus reducing how much tissue is removed.
Better prevention methods. Oral hygiene and regular dental care are our basic weapons in the war with tooth decay. In addition, utilizing topical fluoride in combination with a milk-derived product called CPP-ACP dentists can get more of the cavity-fighting organic compound into the tooth enamel to strengthen it against acid attack.
Better treatment techniques. Using air abrasion (a fine particle spray that works like a miniature sandblaster) and lasers, dentists can now remove decayed structure with less harm to healthy tissue than with a traditional dental drill. And new, stronger dental fillings like those made with composite resins require less structural removal to accommodate them.
With these innovative approaches, dentists aren't just saving teeth, they're preserving more of their structure. And that can improve your overall dental health for the long-term.
If you would like more information on minimally invasive dentistry, please contact us or schedule an appointment for a consultation. You can also learn more about this topic by reading the Dear Doctor magazine article "Minimally Invasive Dentistry: When Less Care is More."