Posts for tag: oral cancer
By New Horizons Dental
November 13, 2019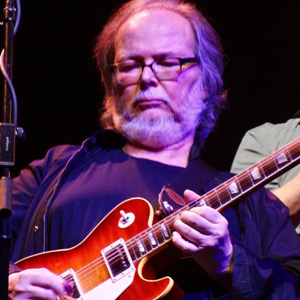 Fans of the legendary rock band Steely Dan received some sad news a few months ago: Co-founder Walter Becker died unexpectedly at the age of 67. The cause of his death was an aggressive form of esophageal cancer. This disease, which is related to oral cancer, may not get as much attention as some others. Yet Becker's name is the latest addition to the list of well-known people whose lives it has cut short—including actor Humphrey Bogart, writer Christopher Hitchens, and TV personality Richard Dawson.
As its name implies, esophageal cancer affects the esophagus: the long, hollow tube that joins the throat to the stomach. Solid and liquid foods taken into the mouth pass through this tube on their way through the digestive system. Worldwide, it is the sixth most common cause of cancer deaths.
Like oral cancer, esophageal cancer generally does not produce obvious symptoms in its early stages. As a result, by the time these diseases are discovered, both types of cancer are most often in their later stages, and often prove difficult to treat successfully. Another similarity is that dentists can play an important role in oral and esophageal cancer detection.
Many people see dentists more often than any other health care professionals—at recommended twice-yearly checkups, for example. During routine examinations, we check the mouth, tongue, neck and throat for possible signs of oral cancer. These may include lumps, swellings, discolorations, and other abnormalities—which, fortunately, are most often harmless. Other symptoms, including persistent coughing or hoarseness, difficulty swallowing, and unexplained weight loss, are common to both oral and esophageal cancer. Chest pain, worsening heartburn or indigestion and gastroesophageal reflux disease (GERD) can also alert us to the possibility of esophageal cancer.
Cancer may be a scary subject—but early detection and treatment can offer many people the best possible outcome. If you have questions about oral or esophageal cancer, call our office or schedule a consultation. You can learn more in the Dear Doctor magazine article "Oral Cancer."
By New Horizons Dental
August 06, 2013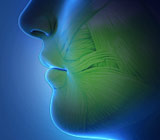 Oral cancer accounts for approximately 3% of cancers in men and 2% in women. That may not sound like a lot, but the disease often isn't detected until it has progressed to its later stages when it's harder to treat and the outlook for survival is significantly diminished.
The main areas where oral carcinomas (cancers) occur are:
the tongue (most common location, particularly the sides and underneath)
the lip (especially the lower one),
the oral cavity (the mouth), and
the pharynx (back of mouth and throat).
Risk Factors You Can't Control
Even if you can't change these risks, awareness helps raise your vigilance in order to catch potential problems early when treatment options and positive outcomes are greatest.
Heredity
Aging — More than 90% of all oral cancers occur in individuals over 40. However, the incidence among younger people has been on the uptick recently, perhaps related to lifestyle behaviors.
Race — African Americans have a higher incidence of oral cancer than Caucasians.
Risk Factors You Can Address
Smoking and chewing tobacco — Smokers are at five to nine times greater risk and snuff and tobacco chewers at about four times greater risk
Alcohol — Moderate to heavy drinkers are at three to nine times greater risk; the higher the alcohol content, the greater the risk
Chronic sun exposure — Often connected with lip cancers.
Viral infections — Namely the human papilloma virus "HPV 16," which has been linked to sexual transmission (oral sex) and cervical cancer in women.
One way you can address these risk factors is to have a diet rich in fruits/vegetables, which are high in antioxidants because they been found to have a protective effect against a variety of cancers, including oral.
As part of your routine oral hygiene, you should be closely monitoring any non-healing changes in your mouth (e.g., ulcers or sores, white or red patches on the tongue). And rest assured that as part of your regular check-ups, our office performs a comprehensive visual screening for signs of oral cancer.
If you would like more information about oral cancer prevention and detection, please contact us or schedule an appointment for a consultation. You can also learn more about this topic by reading the Dear Doctor magazine articles "Oral Cancer" and "Diet and Prevention of Oral Cancer."