Posts for tag: toothache
By New Horizons Dental
November 27, 2020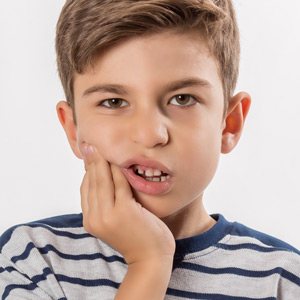 If your child has a toothache, there's good news — and not so good news. The good news is the pain rarely indicates an emergency. On the downside, though, it may definitely be something that needs our attention.
Here, then, are 4 things you should do as a parent when your child tells you their tooth hurts.
Try to find out exactly where the pain is and how long it has hurt. Ask your child which tooth or part of the mouth hurts. You should also find out, as best you can, when the pain started and if it's constant or intermittent. Anything you learn will be useful information if you bring them to the office for an examination. And, any tooth pain that keeps your child up at night or lasts more than a day should be examined.
Look for signs of recent injury. Your child may have suffered a blow to the mouth that has damaged the teeth and gums. Besides asking if they remember getting hurt in the mouth, be sure to look for chipped teeth, cracks or other signs of trauma. Even if there aren't any outward signs of injury, the tooth's interior pulp may have been damaged and should be checked out.
Look for signs of dental disease. Take a close look at the tooth your child's complaining about: do you see brown spots or obvious cavities? You should also look for swollen gums or sores on the inside of the mouth. If there's been no apparent injury, these could be signs of infection related to tooth decay.
Try to relieve pain symptoms. If you don't see anything unusual, there may be a piece of candy or other hard food debris between the teeth causing the pain — gently floss around the tooth to dislodge it. If the pain persists give appropriate doses of ibuprofen or acetaminophen (not aspirin). If there's swelling, you can also apply an icepack on the outside of the jaw. In any case, you should definitely schedule a visit with us for an examination.
If you would like more information on dental care for your child, please contact us or schedule an appointment for a consultation. You can also learn more about this topic by reading the Dear Doctor magazine article "A Child's Toothache."
By New Horizons Dental
September 08, 2020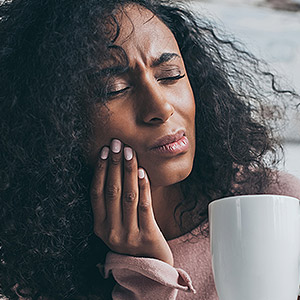 You expect a decayed tooth, a fracture or a gum infection to be the cause for that toothache causing you grief. Sometimes, though, the answer may be "none of the above"—there's nothing wrong going on in your mouth to cause the pain.
You pain is real—but its source is elsewhere in the body, a situation known as referred pain. It's important to find out the pain's true source to determine what kind of treatment you'll need to alleviate it.
Here are some of the likely candidates for a "toothache" that's not a toothache.
Facial nerves. Tooth pain may be associated with trigeminal neuralgia, a misfiring disorder of the trigeminal nerves that course through either side of the face. The nerve is divided into three branches, two of which are located in the upper face and one in the lower jaw. Because they're interconnected, a problem with one of the branches in other parts of the face could be felt in the branch around the jaw.
Jaw joints. Temporomandibular Joint Disorders (TMD) can cause pain in the pair of joints that connect the lower jaw to the skull. The joints can become inflamed due to stress or trauma and the associated muscles begin spasming, causing severe pain. Because of their proximity to the teeth, the pain from the joints can radiate into the dental area and mimic a toothache.
Ear or sinus infections. Both the ears and the maxillary sinus are subject to infections that can cause severe pain and pressure. With the close proximity of both the ears and the sinus to the upper jaw, it's quite possible for pain originating in these structures to be felt within the mouth.
These are only a few of the possibilities that also include migraines, shingles, fibromyalgia and even vitamin deficiencies. As such, your dentist or physician may need to do a little detective work to locate the true cause. But the effort to locate where your mouth pain is actually coming from will help ensure you get the right treatment to give you lasting relief.
If you would like more information on referred tooth pain, please contact us or schedule an appointment for a consultation. You can also learn more about this topic by reading the Dear Doctor magazine article "Referred Pain: When a Toothache Is Not Really a Toothache."
By New Horizons Dental
May 11, 2020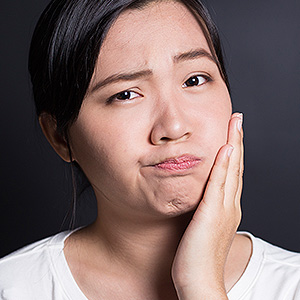 There are few more painful experiences than a toothache. You can't ignore it: it's as if your mouth is screaming for relief.
But while the throbbing pain can tell you something's wrong, it may not be clear exactly what's wrong. There's more than one possibility — it could be with the tooth itself, the gums around the tooth or a combination of both.
In the first case, a toothache could be a sign of severe tooth decay within the tooth's innermost layer, the pulp. The pain you feel comes from the nerves within the pulp under attack from the infection.
For this level of decay there's one primary way to save the tooth and stop the pain: a root canal treatment. In this procedure we remove all the infected and dead tissue from the pulp and fill the empty chamber and root canals with a special filling. We then seal and crown the tooth to prevent further infection.
Another source of toothache happens when your gums have become painfully inflamed due to infection. This is usually caused by periodontal (gum) disease, triggered by a thin film of bacteria and food particles on tooth surfaces known as plaque. In this case, we must remove all plaque and calculus (hardened plaque deposits) from tooth and gum surfaces, including on the roots. Your gums can then heal and return to health.
But your situation could be more complex. Untreated tooth decay can advance to the roots and subsequently infect the gums. Likewise advanced gum disease can pass the infection from the gums to the root and into the pulp.  For such cases you may need a specialist, either an endodontist specializing in root canal issues or a periodontist specializing in the gums.  They can better diagnose the origin and extent of the problem and offer advanced techniques and treatments to deal with it.
It's possible in these more complex situations your tooth has become diseased beyond repair and must be replaced. It's important, then, that you see us if you experience any significant tooth pain, even if it seems to go away. The sooner we diagnose and begin treating the cause of your pain, the better your chances of regaining your dental health.
If you would like more information on treating dental disease, please contact us or schedule an appointment for a consultation. You can also learn more about this topic by reading the Dear Doctor magazine article "Confusing Tooth Pain."